I have usually owned Nokia phones previously.

When in the UK for my 50th Bithday (3 years ago) I bought a Sony Erricsson T610 from

Virgin

mobile

.

This was
under their "Pay as you Go" - great price and included 'Airtime'. If you also add extra load of certain amount (£10?), they will 'unlock it' for FREE.
For Example - here is one of the

Virgin Mobile

UK current Pay as you Go

Special Offers

:-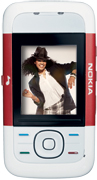 WAS £49.99, NOW £19.99

When you buy £10 airtime



PACKAGE PRICE
Offer price: £29.99
If considering something like this, this, make sure you buy a make/model actually supported where you will be using it (Philippines in our case). Clearly we were using the phone we purchased in the UK, during our 5 week stay, then wanted to use it in the Philippines after.

Sony Ericsson offers good support and offer the T610 Model, but NOKIA is #1, in the Philippines.

My Filipina wife went for 'style' over functionality, price (or 'Support' back in the Philippines). She bough some Motorola 'Razor', but not a Model sold/supported in Cebu, Philippines.

So when it went 'faulty', 2 years after purchase, it was - "throw it away", because it can't be repaired.

Checking in the UK, last year during a Visit, Virgin were 'shocked' that anyone would contemplate 'repair' (obviously with high labour costs in UK, it is cheaper to throw it away and buy a new one). Sometimes they have trade-in Promo, where you take along your old phone (don't think it has to be working, but must have the Charger) and they offer Discount on a New Phone.

My Sony Ericsson T610 still works just fine, except with a 'Touch' SIM, you don't get Web Browsing, and could never get e-mail to work.

I could have just bought a Globe SIM, but I was considering an 'upgrade to my Phone.

One that offered high speed Data with WLAN - WiFi, HSPD (3.5G), and EDGE, in addition to GPRS.

The pictures taken with my T610 were a big dissapointment, so a decent camera (with a Flash) on the Phone,would be useful (if I didn't take along my Olympus MJU).

Nokia Asia & Junrex had a 'Sales Promo' exhibition in SM Mall,
(about 6 months ago).
Not only were the prices of Nokia phones being offered at good discount, but 6 Months Free Credit, purchased with Credit Card, on some models.

It was the Nokia N95 8GB that caught my attention!
I had dismissed the N95 phone when it first came out,as being far too expensive, and more features than I needed.This was the Newer Model N95 with additional 8Gb - costing US$750 - but here it was being offered @ Php29,000 (US$675?).


I didn't buy it - too expensive for me.

In the following couple of weeks, I read up some reviews on the Nokia N95 8GB. Many were saying about it's improved Battery life, the increased Memory, and the internal GPS.
I was considering buying a GPS, unit for creating Maps of Cebu, Philippines (since those offered by Google Earth etc are inadequate and inacurate). I wondered if the built in GPS on the N95 was up to the job?
I bought a Nokia N95 8GB a few days later in
JUNREX
,
Ayala. They were still offering
6 Months Interest Free Credit,
and the PRICE had dropped to just over
Php26,000,
so only
Php4,400
a month, or there abouts
x 6
(US$600 Total or US$100pm x 6 months).
It was the 6 Months Interest Free Credit that clinched it.
Well that and the fact it also had GPS and the Carl Zeiss Lens with 5 Mega Pixel Camera, with an LED Flash (one can GEO Tag your Photos with GPS position data information), It can do also record 30fps VGA Video MP4.
It uses the Symbian OS (S60 V3 Feature Pack 1) and Java.

There are also a number of 'Python' applications - some make use of the built in '3 axis sensor' and 'accelerometer'.
The latest Nokia Firmware upgrade (V.20), now incorporates some of these applications, like 'Auto Rotate' that automatically changes from 'portrait' to 'landscape', as you rotate your phone.
Another 'App' automatically turns your phone into 'silent mode' when you flip the phone upside down, and reverts when the correct way up.
The Nokia N95 has a Stereo Audio and Video Out, so you can hook up to large screen TV.
Some will like this to play games (N-Gage) and Java (with the phone responding to 'Tilt left' and 'Tilt right for 'steering' and 'Tilt down' for 'accelerate', and 'Tilt up' for braking). Driving games using the the angle/tilt of the phone instead of trying to manipulate several tiny buttons at the same time, will make it a lot easier and enjoyable, especially with big TV display
Since the Nokia N95 comes with 'QuickOffice', you can display Word, Excel, PowerPoint, Adobe Acrobat .pdf Documents, on the TV.
Or a slide show of your photos, of a DVD quality Movie you created.
There are some real FUN apps out there as well. as well as some more practical ones.
Like having a built in 'Spirit Level' (pyPoziomica) that settles the argument if the table is level or not?
Fancy a no-carb beer - amaze you friends as you down many of your favorite Beers, one after another !
(Virtual Beer by pyPiwo). You dont get drunk, or put on weight, no matter how many you 'down'.
pyPiwo - Half real, half magic, Nokia N95 as a beer bottle
From: symbianfreak
Amaze the Kids with the 'Coin Box' (pyMoneta). A recognizable coin slides around the screen when tipped. and then when shaken, down, the coin drops out, into the Kids hand!
http://uk.youtube.com/watch?v=ckKfa5VK0LU&NR=1
There are many more really useful applications that can be downloaded for free.

I will update this Blog with more details on these later.